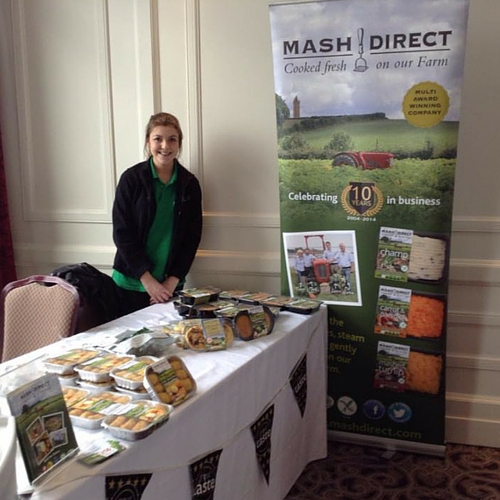 Lauren attended the Free From Food Fair in Belfast on Saturday in the Europa Hotel. The food fair aimed to raise awareness off allergies and intolerances and people were able to find local companies that supply free from products. Although you don't need to have an allergy or intolerance to enjoy the food and drink that was on display!
We sampled a wide range of our products including our yummy Vegetable Burgers and Potato Croquettes.
We hope everyone had a fantastic time and stocked up on lots of yummy products from local suppliers.
Did you know all our products are gluten free? If you would like to find out more about our products, simply go to: http://www.mashdirect.com/products