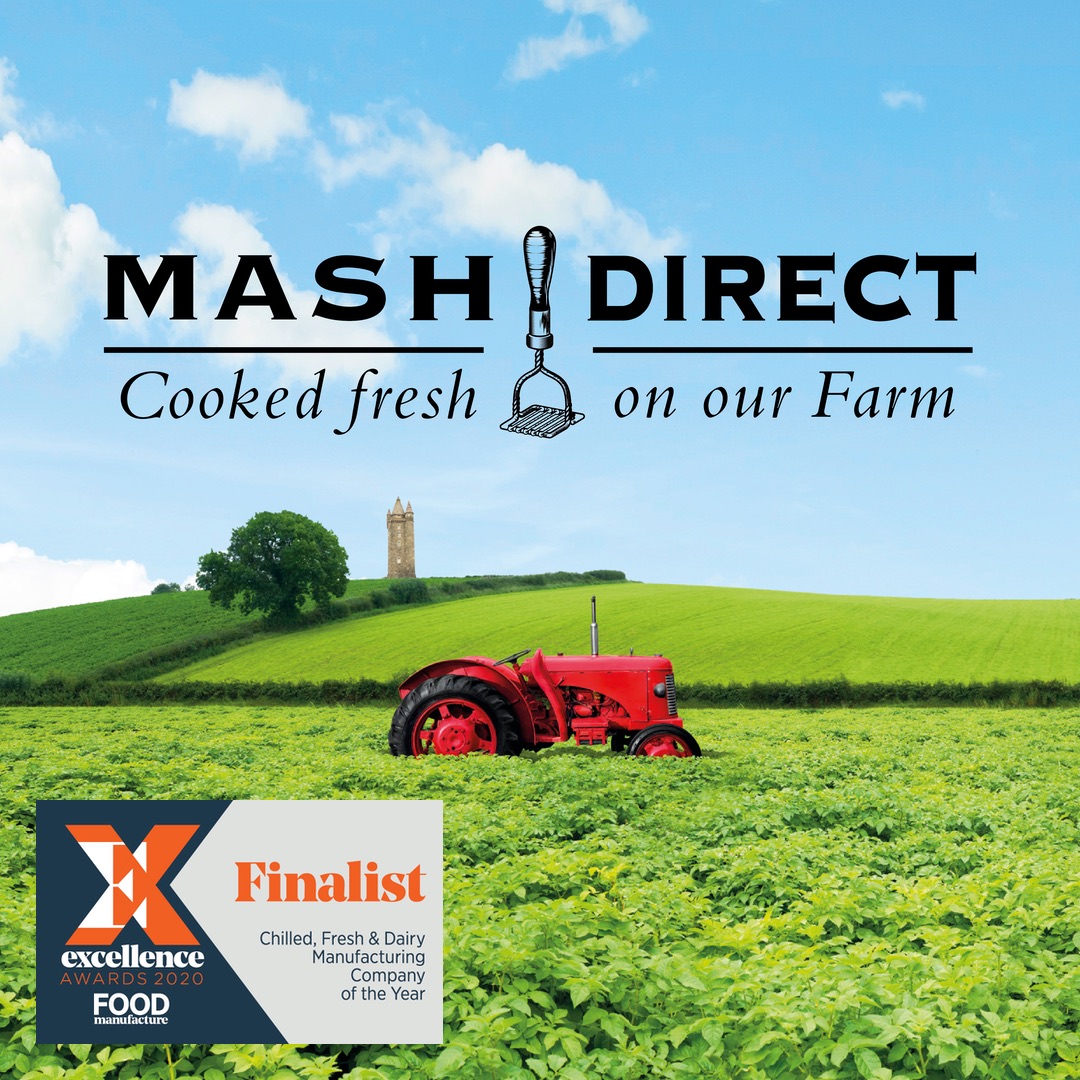 FMEA shortlist is in….our fingers are crossed in hope that we win!
We are delighted to hear that we have been shortlisted as finalists in the Food Manufacture Excellence Awards for 2020. With a powerful set of entrants and a rigorous shortlisting process, it is an honour to be rivalled against Muller, SK Chilled Foods, Greencore and Raynor Foods in the Chilled, Fresh and Dairy Manufacturing Company of the Year category!
These awards celebrate outstanding achievement within the UK's fastest-growing food and drink industry rewarding all elements of food and drink manufacturing from environmental initiatives to young talent and teamwork. With the fast moving pace of the food and drink sector, it is impertinent that we adapt and evolve our product range and innovate to stay ahead of trends and cope with the increasing production demands. Being recognised for this award makes means the world to us and is a testament to the hard work everyone puts in at Mash Direct.
Jack, who will be attending the awards ceremony in London in February said "we work tirelessly with our customers to develop the vegetable side-dishes category in order to cater to the ever-changing wants of the consumer. We strive to be the leading innovator in the food and drink sector and being shortlisted for this award is a huge step in the right direction. I am really looking forward to attending the awards in February next year and be amongst inspiring businesses."
If you're interested in reading more about the awards, CLICK HERE.