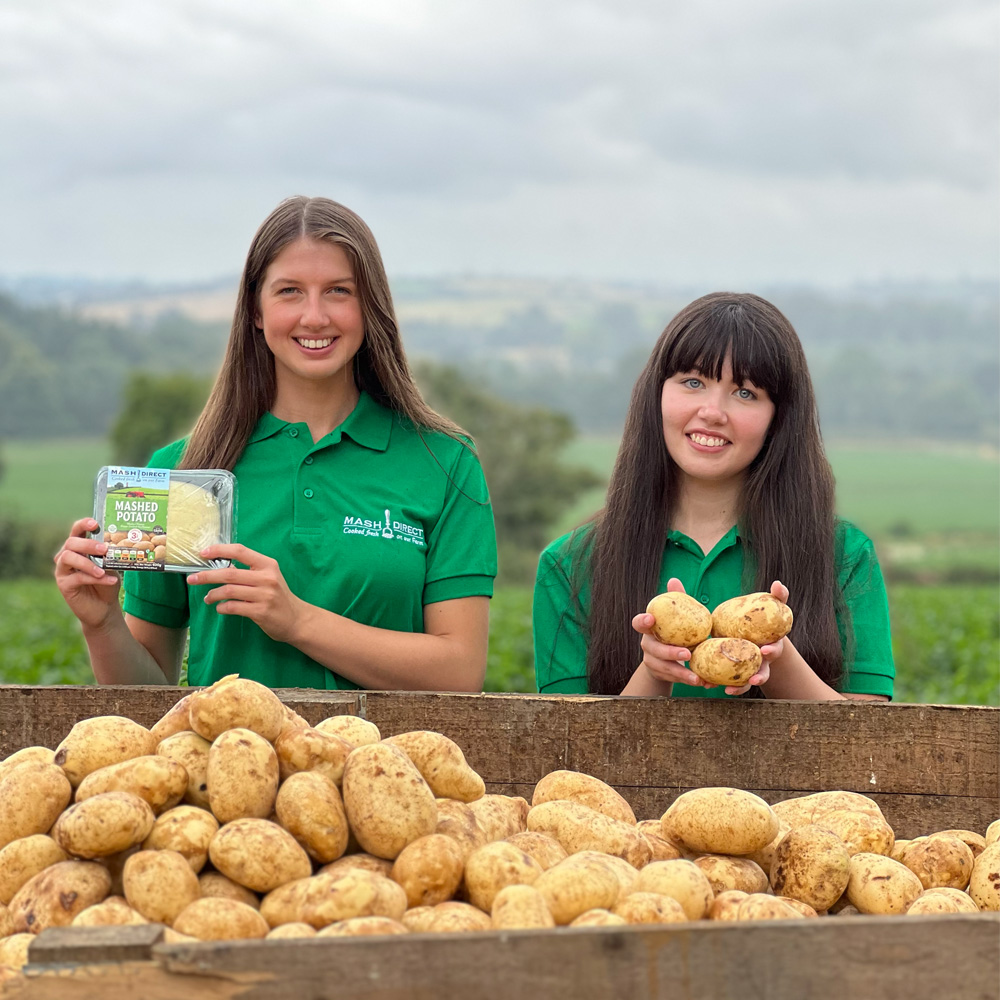 Mash Direct, the vegetable accompaniments brand has announced the appointment of its very first Spud Sommeliers within its 240 strong team based in County Down, nestled close to the shores of Strangford Lough, Northern Ireland. The roles, the first of their kind in the UK, was granted to Faith Elwood and Tess Rodgers who are specially trained in the art of growing, harvesting and preparing potatoes.
Faith and Tess oversee a huge slice of Mash Direct's potato operations, tasting over 20 spuds recipes a week whilst developing products such as the company's hugely popular Potato Rostis, Chilli Baby Bakes and the new Skinny Fries. Thanks to their highly specialised training, Faith and Tess can tell the difference between a wide range of potato varieties by taste alone and work very closely with Mash Direct's Hamilton family to hand select the crops which are planted on the sixth-generation family farm each year.
The Spud Sommelier role has been created in honour of this year's National Potato Day in the UK, a date which is central to Mash Direct's calendar along with its harvests. The Hamilton's began farming the fields around Strangford Lough back in the 1800s and the land has been passed down through six generations, bringing with it a wealth of understanding and knowledge of the area and growing conditions.
Jack Hamilton, CEO of Mash Direct said: "National Potato Day is a key date in our calendar and this year we really wanted to not only celebrate the day but honour Tess and Faith's hard work and dedication to the company by giving them the title of Spud Sommelier. Potatoes are at the heart of everything we do, and Tess and Faith embody that completely, with their commitment to the humble spud day in, day out. Through their training, tasting and innovation we are able to bring an incredible variety of great tasting potato products to the UK so they can be enjoyed by potato fans everywhere."