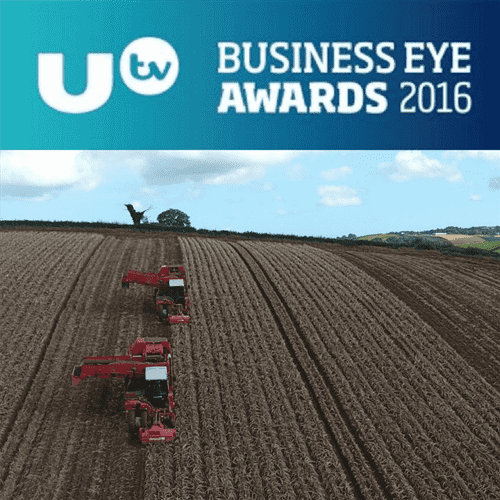 We were delighted to discover that we have been shortlisted as a finalist in the UTV Business Eye Awards 2016 for Agri Food Innovation. Agri Food Innovation is a new award category reflecting the strength and growth of the Northern Ireland agri-food and food processing sectors, so we are delighted to be amongst the first companies to be shortlisted. The awards set out to recognise the organisation which can demonstrate outstanding innovation in a sector where innovation is crucial to business sector. This can apply to new product innovation, innovation in manufacturing process or innovation in product marketing. Evidence of commercial success or commercial potential as a result of innovation should be demonstrated.
In 2016 we have focused on our innovative marketing strategy, so the recognition of this award shortlisting means a lot to the team. Throughout the year we have seen fantastic results from our advertising, digital marketing and PR. We are now extremely proud to say we are the top selling brand in the vegetable side dishes category in the UK and Ireland and sell one pack of Mash Direct every two seconds.
UTV Business Eye Awards 2016 will hold the awards evening and celebrate the awards tenth anniversary on Thursday 24th Nov 2016 at the Waterfront Hall to honour the high achievers of the Northern Ireland business community as well as the public sector. Both leading individuals and companies will be recognised on the night. There have been hundreds of entries across 18 different categories and the winners in each case will be chosen by a panel of judges including UTV's Business Correspondent Jamie Delargy, Business Eye Editor Richard Buckley as well as the Business Editor of Northern Ireland's main morning newspaper Gary McDonald (Irish News). In the Agri Food Innovation category we are up against Musgrave NI/SuperValu, Dale Farm, Kestrel Foods and The North Down Group.
Fingers crossed! To find out more about the awards click here.