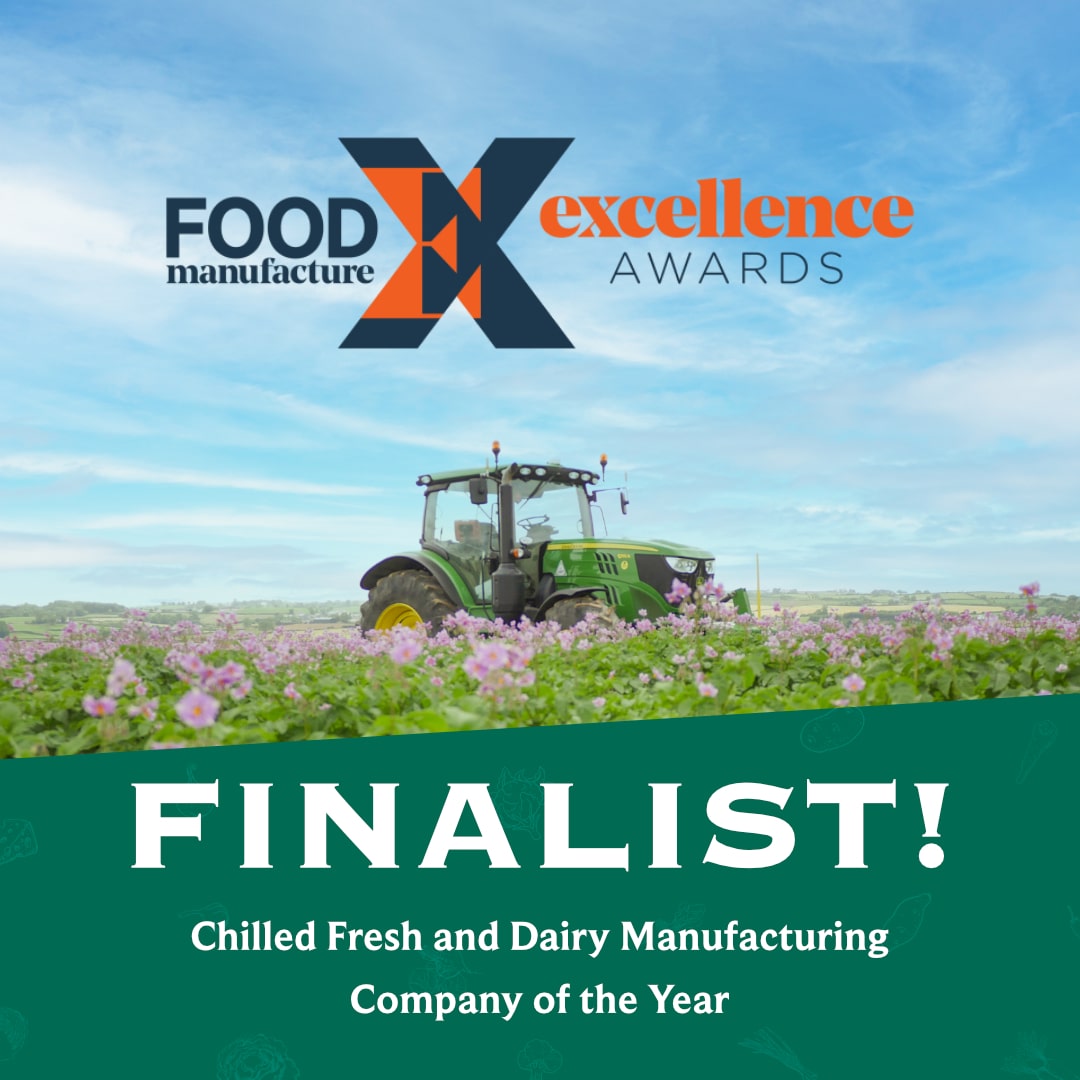 The Food Manufacturing Excellence Awards finalists for 2022 have been announced!
We are delighted to hear that we have been shortlisted as finalists in the Food Manufacture Excellence Awards for 2022. With a powerful set of entrants and a rigorous shortlisting process, it is an honour to be rivalled against Addo Food Group, Charlie Bigham's and Muller Telford in the Chilled, Fresh and Dairy Manufacturing Company of the Year category!
These awards celebrate outstanding achievement within the UK's fast-growing food and drink industry rewarding all elements of food and drink manufacturing from environmental initiatives to young talent and teamwork. With the fast-moving pace of the food and drink sector, it is impertinent that we adapt and evolve our product range and innovate to stay ahead of trends and cope with the increasing production demands. Being recognised for this award makes means the world to us and is a testament to the hard work everyone puts in at Mash Direct.
Jack Hamilton, CEO, said "These awards are widely recognised as the gold standard in the industry and it is an honour to be known for our tireless work to develop the vegetable side-dishes category to cater to the wants and needs of the consumer. We are a leading innovator in our category, bringing multiple new products to market every year and being shortlisted for this award is a huge step in the right direction."
If you're interested in reading more, head to the awards website here.