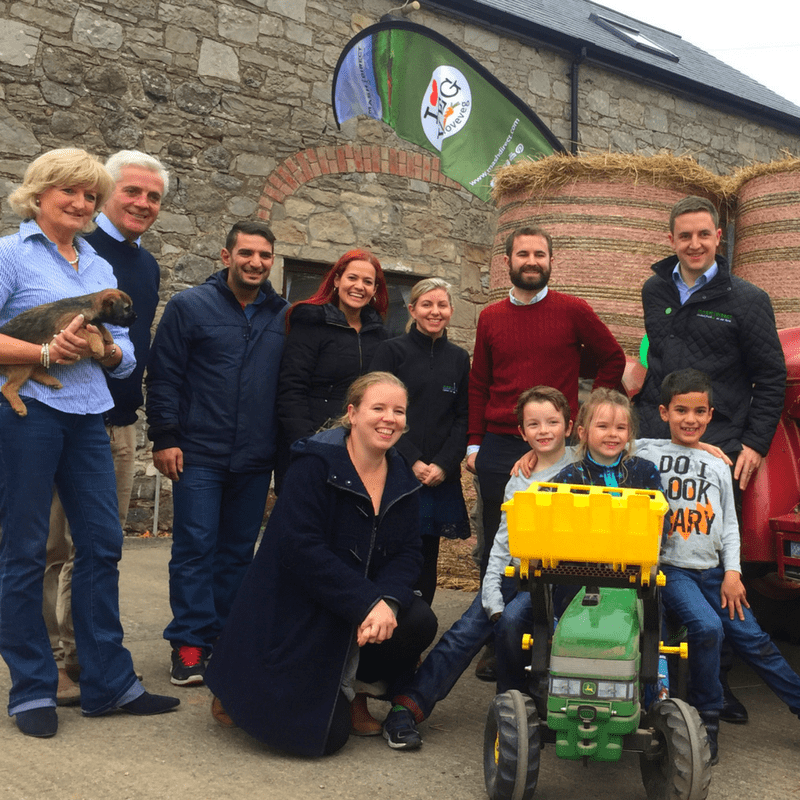 This week we had the pleasure of welcoming Family Bloggers Helpful Mum and Lilinha Angel's World to our Family Farm.
Siân who writes the Helpful Mum blog travelled over from the beautiful Yorkshire Dales for the day with her son and daughter. Siân runs a Bed & Breakfast in the Yorkshire Dales and uses her blog to share her family experiences and helpful tips with other mums!
Lilinha who writes the Lilinha Angel's World blog left London behind for the day with her husband and son for the Mash Direct farm. Lilinha is a busy mum who juggles her family life with a full time teaching job. Lilinha loves to share all her passions on her blog including spending quality time with her family, baking, trying new recipes, reading and reviewing great product.
We spent the day with both families showing them how we take our Veg from Field to Fork. We started the day off on the farm showing the families how we harvest our potatoes and get them ready to be turned into mash. We then gave them a tour of our big kitchen, to see our farm fresh vegetables start at one side of the factory and finishing as Mash Direct product at the other.
As the Halloween weekend is approaching we then gave the families a spooky cookery class, showing them how to turn our Croquettes and Rosti's into Halloween creations! At Mash Direct we normally only carve Turnips for Halloween… however, knowing how difficult that can be we held a pumpkin carving class with the kids.
We had an excellent day showing both families around our farm and hope they all learnt a little more about where their food comes from.
Click here to find out more about Helpful Mum and Lilinha Angel's World.