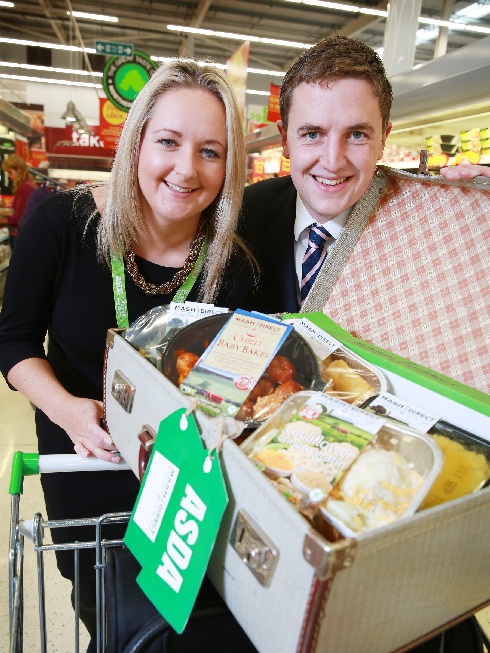 Local company, Mash Direct has signed a UK-wide supply contract with Asda which will see 7 new lines being exported to 363 stores in England, Wales and Scotland .
The new contract builds on Mash Direct's existing relationship with Asda, and the new lines will be on shelves from 11th September with 350,000 products expected to sell within the first week alone.
Mash Direct has experienced rapid growth over the past ten years, which has seen the company nearly double in capacity. The new Asda export contract has contributed to the necessity to construct a 25,000 square foot factory this year, as well as job creation across every level of the business to fulfill demand.
The lines range from traditional favourites such as mashed potato to spicy chilli baby bakes – delicious baby potatoes sprinkled with breadcrumbs and seasoned with chilli. The majority of the potatoes and vegetables for the products are sourced fresh from their own family farm.
Susannah Hassard Regional Buying Manager for Asda NI and Scotland said, "We are committed to supporting local companies and putting Northern Irish suppliers on the map. Mash Direct is a superb example of a high quality, local supplier who is continuing to develop and grow. We are delighted to be able to showcase this fantastic local product to a wider audience, and once again highlight the expertise of the Northern Irish agri-food industry."
Jack Hamilton Marketing and Export Director from Mash Direct commented: "We have been working with Asda for a number of years, firstly in Northern Ireland and Scotland, and now in England and Wales. This progression has come about through years of hard work, innovation and determination - as well as from the foresight of Asda to see the potential to expand the category into new markets. From a family farm ten years ago, to Mash Direct being on the shelves of 363 Asda stores UK wide it has been a fantastic journey – and one we feel we are only starting!"
Products will be available in store from 11th September.