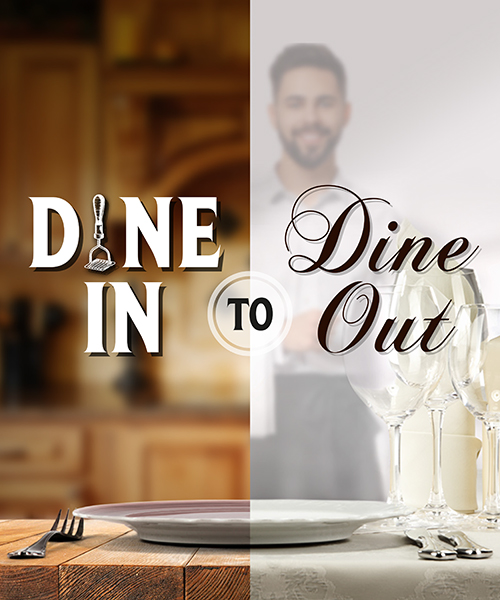 We are absolutely delighted to be announcing our Dine In to Dine Out campaign.  We have joined forces with Food NI to give you the chance to win a meal at your local restaurant in order to support the Northern Ireland hospitality industry.  Food NI are partnering with Mash Direct to promote Taste of Ulster Members as they are committed to promoting locally produced food and drink all year round.
We are due to launch the campaign throughout the months of July and August, giving our consumers the chance to win one of 30 £100 vouchers to an award-winning Taste of Ulster Restaurant of their choice.  This is an on-pack promotion across our wide range of fresh, nutritious, and convenient vegetable side dishes which are available in many food retailers up and down the country, throughout multiple convenience stores and independents.
You may have seen that we are pausing our advertising with Facebook and Instagram throughout the month of July or until Facebook takes clear actions to stop the platforms being used to amplify racism and hate.
We are instead reallocating our advertising money towards this 'Dine In to Dine Out' campaign to bring people together.  We will be giving away £3,000 of vouchers to Taste of Ulster Restaurants to 30 winners during the months of July and August.  Customers can enter a promotional code found on packs to www.mashdirect.com/dineout for their chance to win a Taste of Ulster Restaurant voucher.
The lucky winners will be able to choose from a vast range of local restaurants throughout Northern Ireland which are 'Taste of Ulster' members.
Jack Hamilton, Chief Operations Officer at Mash Direct comments: "We are delighted to launch this campaign to support the Northern Ireland hospitality and food industry.  As a local, family business we appreciate and understand the importance of communities supporting one another, which is why we want to support other businesses in the Northern Ireland hospitality industry and to help get more people contributing to the economy."
Michele Shirlow, Chief Executive at FoodNI added: "We were so delighted when Mash Direct contacted us with this idea. It is the first time we have worked with a local producer to promote Taste of Ulster eateries. 'Dine in to dine out' celebrates the great community spirit that exists among our award winning, quality food and drink community in Northern Ireland."