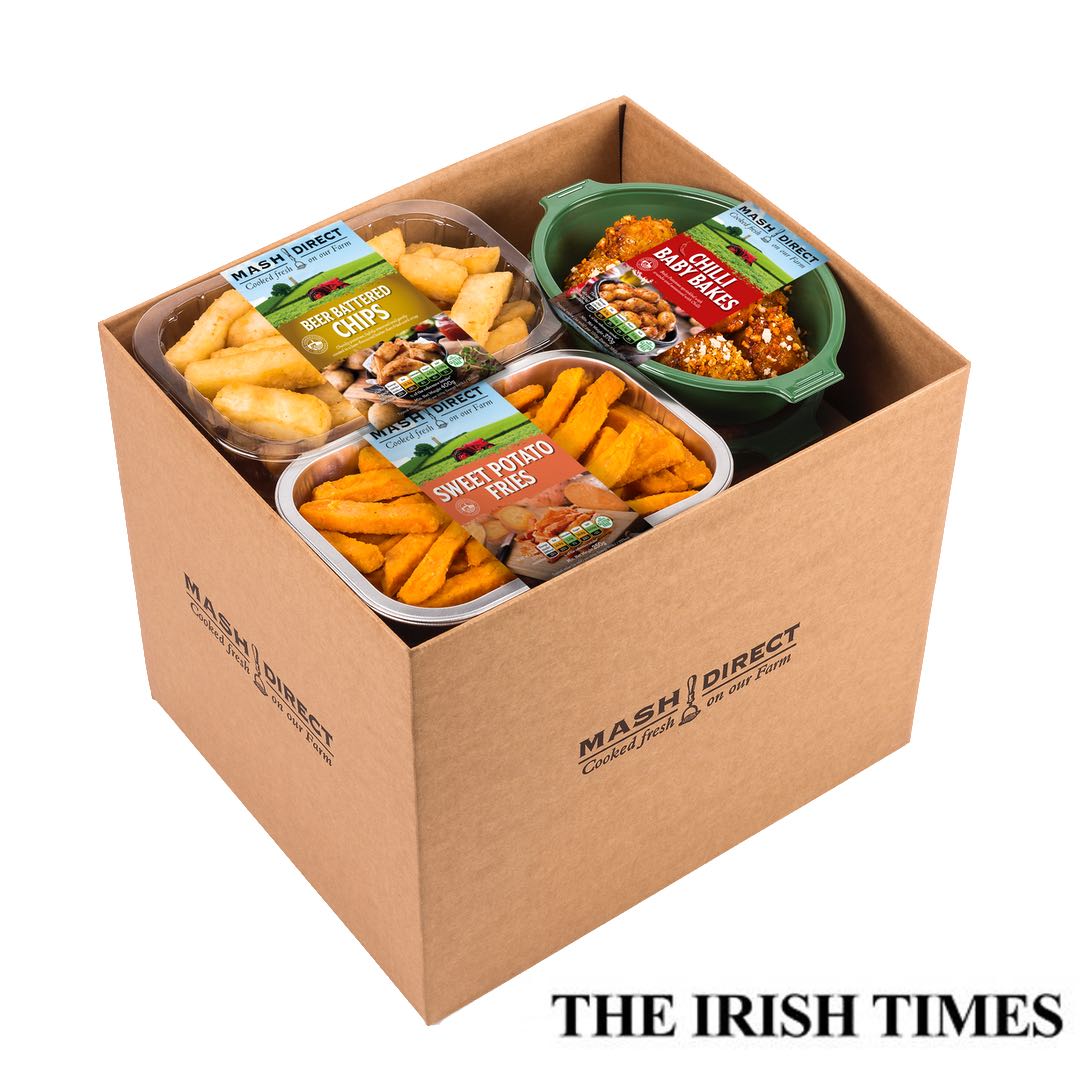 With the UK and Ireland going into Lockdown, there has been an explosion of food operators, both big and small, offering online deliveries and click-and-collect options.
Conor Pope created a list in the Irish Times listing eighty fine food shops and restaurants that are delivering during lockdown - and we were featured!
Read about a selection of companies delivering during Coronavirus here.
Incase you haven't seen it, read about us:
Mash Direct
Nationwide delivery
mashdirect.com
Mash Direct has entered the home delivery space and has all manner of boxes of mashed veg, chips and roasties; their names range from Brunch to Spring, Party to Healthy. You can find out more about what they mean at the website.