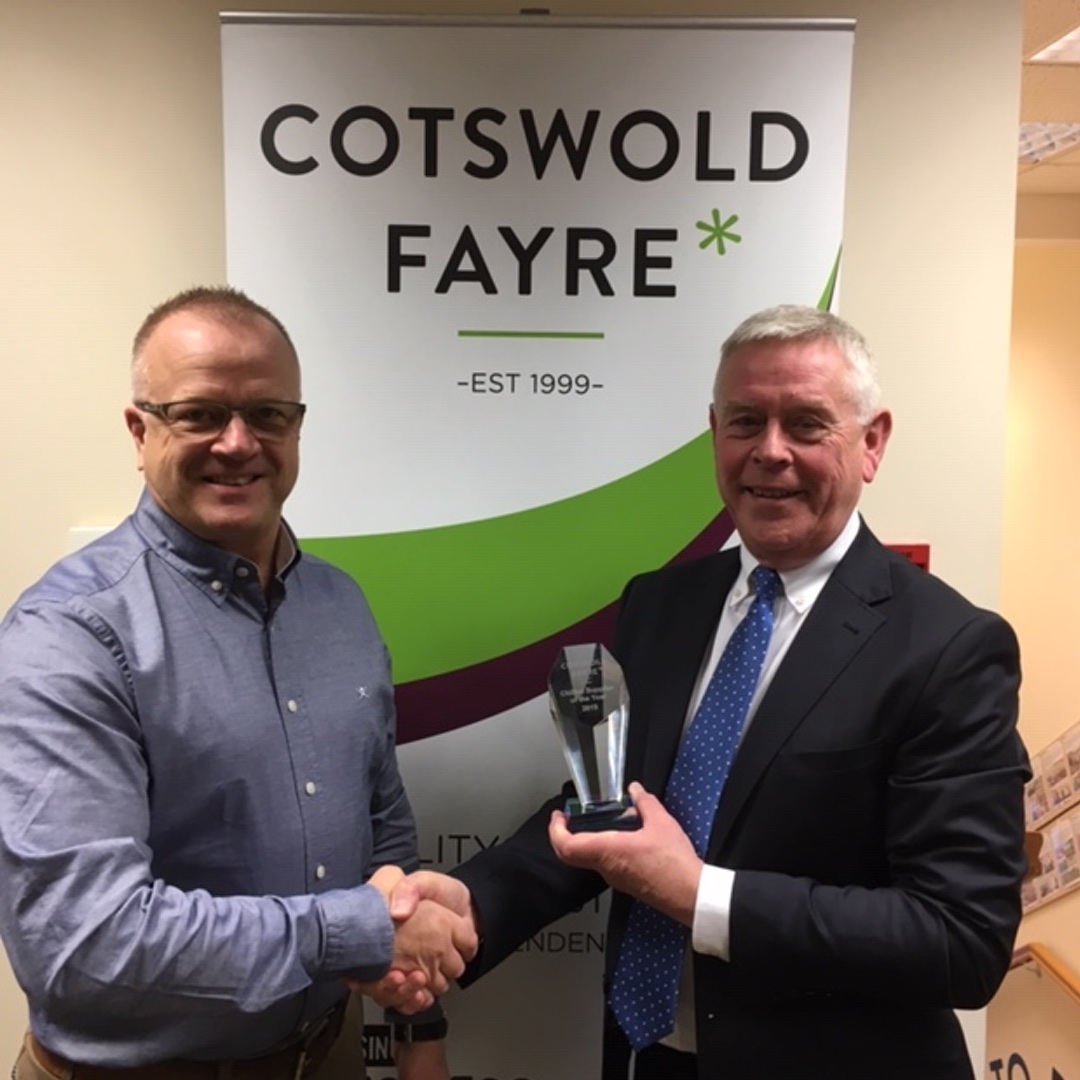 We are delighted to announce that we have been named Chilled Supplier of the Year 2019 by Cotswold Fayre Ltd.
Cotswold Fayre Ltd. is a wholesale company based in Berkshire who distribute our range throughout England, from Farm Shops and Food Halls to Delicatessens and Convenience Stores.
The award was presented to Paul Southgate, Sales Executive at Mash Direct by David Truscott, Commercial Director at Cotswold Fayre. It has been an exciting year working with Cotswold Fayre in 2019, and we look forward to continuing this in 2020.
Read more about Cotswold Fayre Ltd.