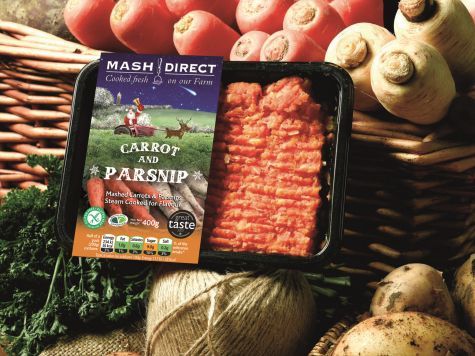 Santa's little elves have no doubt been busy getting all the presents ready for Christmas and it's been a similar story at Mash Direct.  We've been busy creating lots of tasty goodies to take the hassle out of preparing Christmas dinner for you.
We thought you might like a sneak peak inside the factory of our Carrot and Parsnip being sealed up and getting ready to hit the shelves.  See above for the short video.
Happy Christmas Mashfans and don't forget to leave a carrot out for Rudolf!