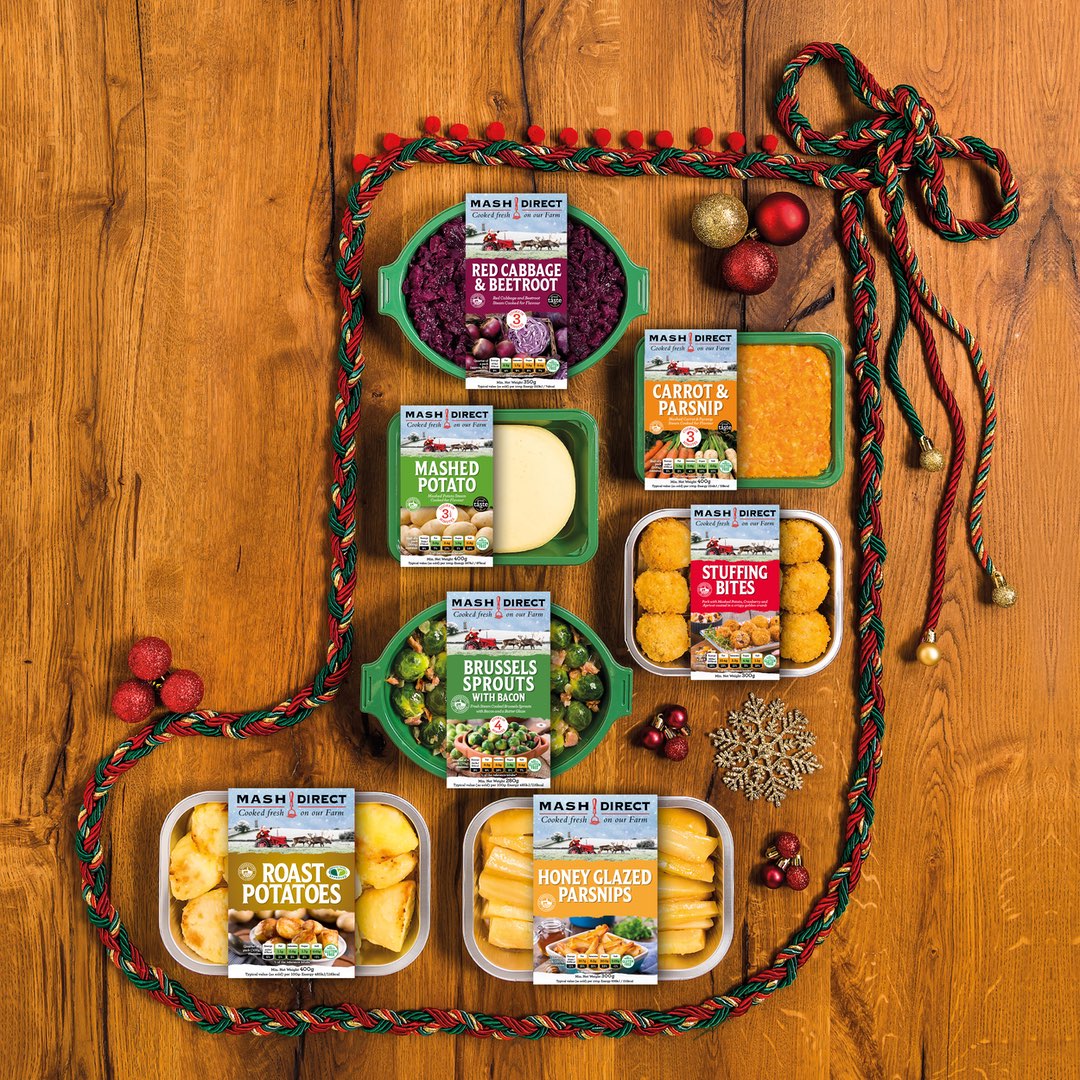 Order online today for a wonderful, stress free Christmas
You can now order our Christmas Box! Filled with a festive selection of 'field to fork' vegetable side dishes, order your festive feast by 17thDecember for it to arrive in time for Christmas!
Serving our range of vegetables this Christmas can save hours in the kitchen prepping, allowing more time to appreciate the festivities with loved ones. Ranging from traditional favourites such as Mashed Potato, Carrot & Parsnip and Roast Potatoes to contemporary dishes including Red Cabbage & Beetroot, Honey Glazed Parsnips and Brussels Sprouts with Bacon, as well as our new Stuffing Bites, our Christmas Box has all the veg you will need for a fuss free festive spread.
We use high-quality natural ingredients to produce our innovative, top quality side dishes for easy home entertaining and effortless Christmas dining. The vegetables are gently steam cooked immediately after harvesting, guaranteeing an unrivalled freshness of flavour with no compromise on either the nutritional benefits or natural texture of the vegetable. Our impressive farm fresh range is 100% gluten free and provides the inspiration, choice and variety for home cooked meals and family celebrations this Christmas.
Sales Director, Lance Hamilton said; "It is important to maintain the wonderful Christmas traditions of spending time with family and friends as well as sparking our festive taste buds. Our whole range offers the convenience of little preparation, quick cooking times, nutritional value and maximum flavours to bring our customers the best of the season."
Visit mashdirect.com/shop to discover our entire range of Mash Boxes. The full range can also be found in multiple retailers and independents across Northern Ireland.