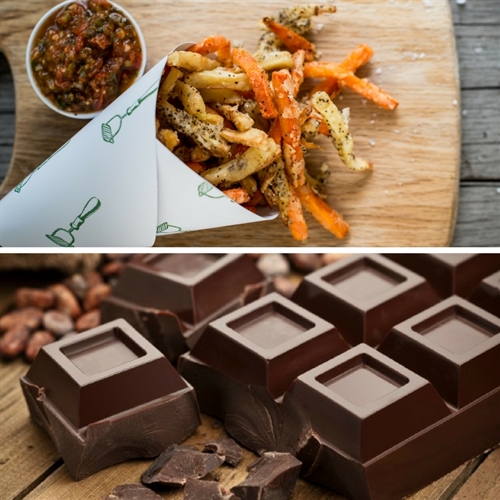 We have had an excellent year with a number of exciting awards, but can we keep up the success against global giant, Cadburys on Friday?
Our Carrot and Parsnip Fries are nominated for The Grocer's New Product Award this week, which could mean a record-breaking third consecutive win. The only thing that stands in our way is chocolate conglomerate Cadburys who have won the award for the last two years. If this wasn't enough, we also have the household favourite, Heinz to contend with.
So far, we have over 120 accolades to our name, so we're hoping that our chips won't be down this Friday at the prestigious awards ceremony in Mayfair, London. Jack Hamilton, Marketing Director said, "This has been a great week for Northern Irish food, what with the two Michelin stars awarded in Belfast. We are honoured to have won the Grocer Award three times in a row, now we are hoping that the judges prefer chips to chocolate to complete the wins this week."
This award celebrates and rewards outstanding innovation in the food industry and if we win this Friday we will not only be the only Northern Irish company to do so, but will be the only British company to gain such an accreditation. Let's just hope that there will be at least one person left at the farm in Co. Down to bring in the harvest!