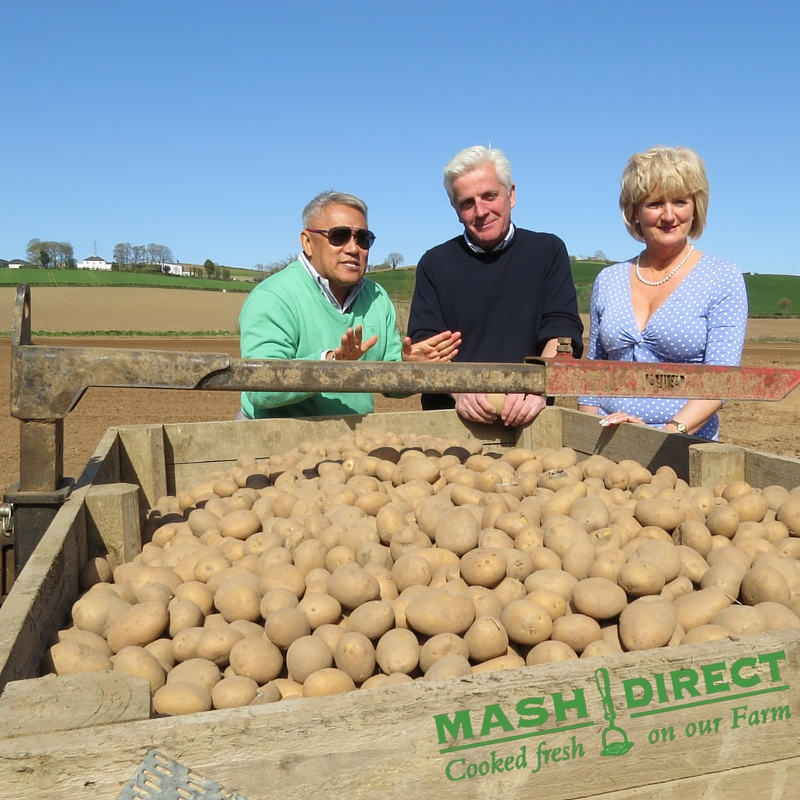 We were privileged to welcome celebrity chef & friend of the family Chef Wan to our farm last week.
Chef Wan, Malaysia's most famous celebrity chef, was filming three episodes of his hit television series in Northern Ireland following an invitation by Northern Irish Connections. His six-day itinerary saw the award winning chef visit a number of local food producers, restaurants and spectacular locations and stunning landscapes around Northern Ireland.
Upon arrival in Northern Ireland Chef Wan commented: "Food is all about making people happy and I think that by filming here in Northern Ireland we will see a lot of happy people. There are so many producers here and I am excited to meet some of them and see this beautiful country."
Whilst visiting Mash Direct Tracy & Martin Hamilton were able to show Chef Wan around the around the farm. Explaining how we grow our vegetables and ensure all our gluten free products are of the highest quality. During the visit we were able to watch as the team planted in the fields and even gave Chef Wan a ride in one of our tractors!
Tracy Hamilton, Brand Director, Mash Direct, commented "It was fantastic to have Chef Wan visit us on the farm! We are really looking forward to watching his television series and hope to see him back in Northern Ireland again soon."
To see some excellent pictures of Chef Wan's visit to our farm & Northern Ireland, click here to visit his Instagram page.