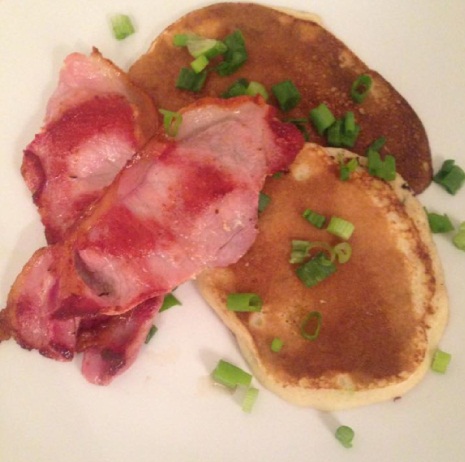 Yes, you heard us right, we are celebrating CHAMPcake Tuesday!
Being a little spud obsessed we can't help turning every holiday into a mashday so here's our recipe for CHAMPcakes...
Ingredients
250g of Mash Direct Champ (cold)
2 eggs
125ml milk
75g flour
Butter for greasing
Chopped scallions (spring onions) and bacon to serve
Method
Weigh out 250g of Mash Direct Champ and sieve the flour on top of it.
Whisk eggs and milk together and add to potato mix.
Whisk the batter until smooth.  We recommend using an electric whisk here!
Heat a large non-stick frying pan over a medium heat and add a little butter.
Once hot, add a dollop of the batter and cook for about 1 minute until bubbles start to appear and the underside is golden brown.
Flip the pancakes and cook until golden.
Serve topped with chopped scallions (spring onion) and crispy bacon.
Yum Yum!!
Don't forget to post photos of your CHAMPcakes on our Facebook, Twitter and Instagram pages.  We would love to see them!