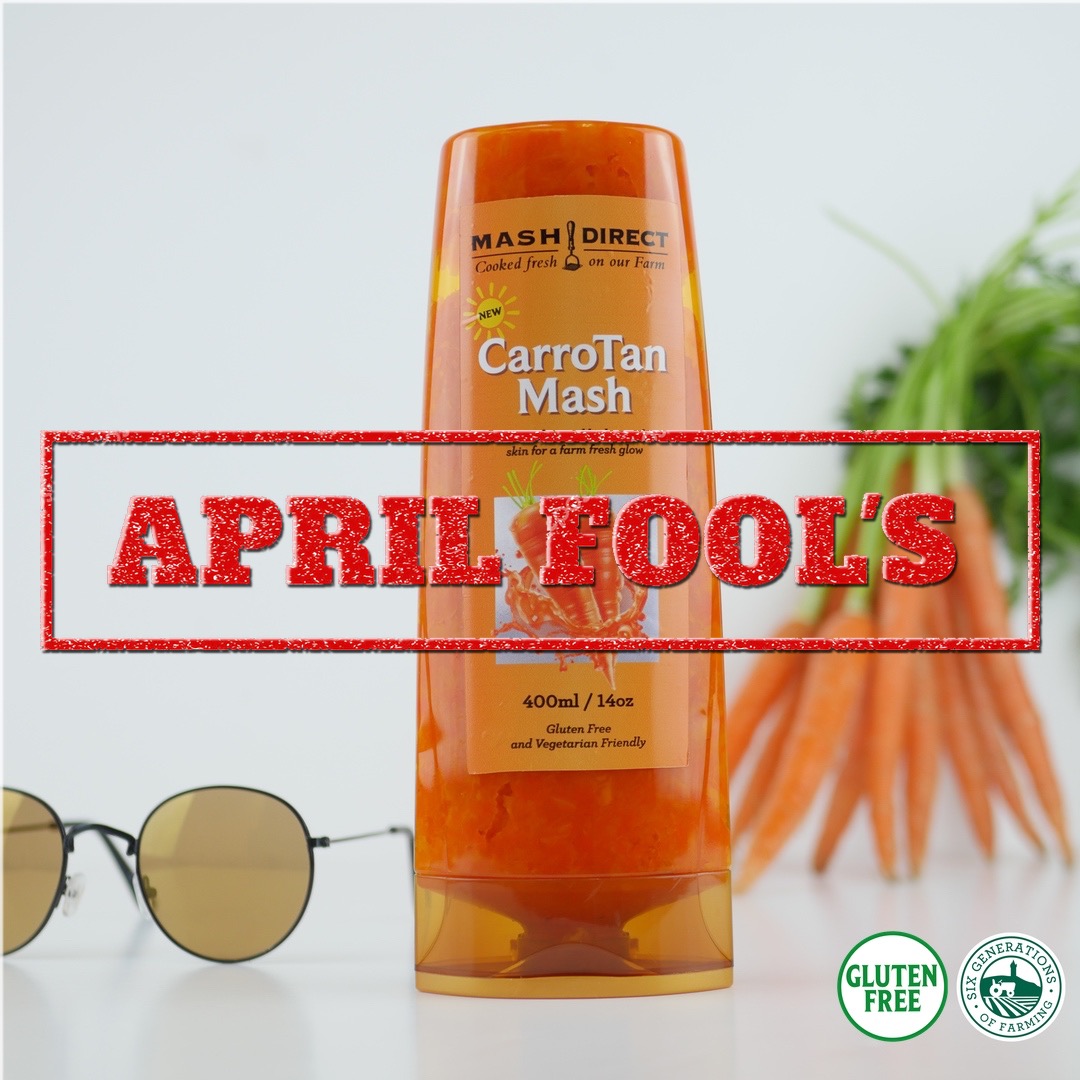 Award Winning Vegetable Accompaniments producer Mash Direct diversifies into the beauty sector.
Rain, wind, hail or shine, who knows what this summer will hold for our unique, ever-changing UK weather. At Mash Direct, we want to ensure our customers have that fresh summer glow no matter what the weather which is why we have been busy developing a new revolutionary carrot based fake tan, CarroTan!
We are excited to launch our very own Carrot based fake tan made from 100% natural ingredients from our family farm in Comber, Northern Ireland. CarrotTan has ground-breaking benefits rooted from our farm fresh carrots which naturally embody substantial amounts of beta-carotene.  Beta-Carotene (which is converted to Vitamin A in the body) is an essential skin nourishing nutrient which helps promote, repair and maintain the skin as well as providing an antioxidant protection, protecting the skin from wrinkles and the damaging effects of the sun.
By developing our tan using carrots it will give the skin a healthy glow whilst also hydrating and boosting the actual colour of the skin from the natural pigmentation of the carrot.
Brand Director, Tracy Hamilton says: "The world of fake tan is ever evolving and with the high demand for natural skin care products we thought it was the perfect time to develop a fake tan. We grow heritage varieties of carrots, packed full of nutrients which has allowed us to create a product that will give you an instant glow as well as having moisturising and hydrating benefits. It is 100% Gluten Free and is vegetarian friendly with no artificial nasties so make sure to give it a try to get that farm fresh glow!"
Our CarroTan Fake Tan will be available in store from 1stApril 2019, with an RRP of £9.99 for 400ml.
Hear what our CarroTan Science Expert has to say!