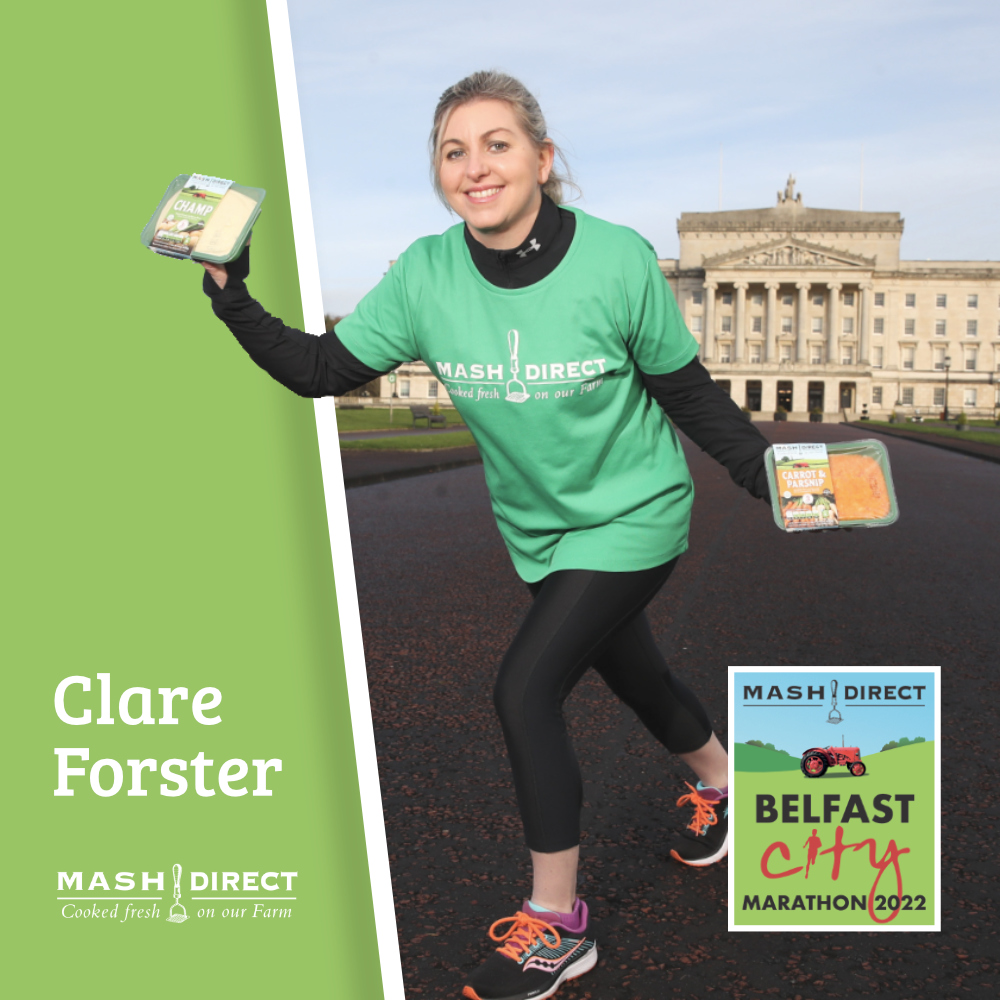 We're proud to be Title sponsors of the 2022 Mash Direct Belfast City Marathon. Some of our Super Mashers are even taking on the challenge of running the Marathon this year!
We have asked them all a couple of questions and for their top tips, and will be sharing their answers over the next few weeks! First up today, say hello to Clare Forster!
1. Who are you and what is your role at Mash Direct? 
I am Clare Forster, Head of Marketing at Mash Direct. I am responsible for delivering and implementing the marketing, digital and communications strategy for the Mash Direct brand.
I am responsible for putting Mash Direct forward as title sponsor for the 40th Belfast City Marathon. I think this is an amazing opportunity for the brand to support the local community and encourage our consumers to increase vegetable consumption and lead an active lifestyle.
2. Why did you decide to run the Belfast City Marathon 2022?
I am an active runner and member of East Down running club and regularly participate in 10k races. I have completed two half marathons and wanted to take on the challenge of running a full marathon before I am forty next year. I love running and have always been athletic and active in sports from a very young age.
3. What is your top tip for someone who is interested in starting to run/for training?
My top tips would have to be:
- Listen to your body and tweak the plan to suit your lifestyle. You know your skills and abilities best, so don't put too much pressure on before or during the big day.
- Make sure you invest in a good pair of running shoes - the shoes you wear to run in matter, especially over longer distances!
- Ensure you have a good support network to train with!
- Always charge your watch to help you track your runs - I have forgotten to do this a couple of times and it's very annoying! ☹
Wish Clare luck with her training and check back next week for our next runner!