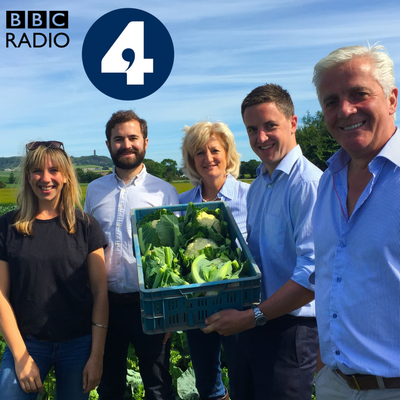 'On Your Farm' Radio 4 Interview with the Hamilton family.
Back in 2017, Ruth Sanderson, BBC Radio 4, visited Mash Direct to learn about our history including the diversification of our Family Farm. This week, Ruth caught up with Martin and Tracy Hamilton again, featuring our Farm on Radio 4's 'On Your Farm' on Sunday morning.
During the interview, they discussed the diversification of the farm as well as the impact that Covid-19 has had on the workforce and how we have helped people to find jobs during the crisis. Ruth and Tracy also discussed how we have adapted to Covid-19 with regards to processing, packaging and distributing our fresh vegetable products.
Martin Hamilton explained how soaring Spring temperatures in 2020 have led to the best Spring on record, with regards to the weather and getting crops planted and sown. While Covid-19 has affected many elements of the business, from internal processes, to packaging and distribution, staff safety has always been paramount and Tracy Hamilton explained some of the measures which have been put in place over the last few months.
You can listen to the full interview on BBC Sounds here.
*Image taken in 2017 during the original visit*