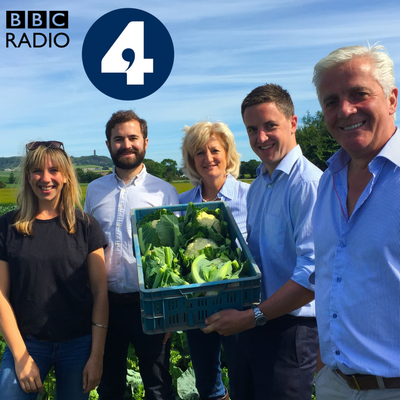 Ruth Sanderson discovers more about our Mash…
Are you an early riser? If so, make sure you tune into BBC Radio 4 this Sunday @ 6.35 am to hear us catch up with Ruth Sanderson's 'On Your Farm' feature.
The show delves into the roots of country life, looking at individual farming endeavours across the UK and we must agree with Ruth in saying that, "the countryside is the heartbeat of Northern Ireland".
We love that our feature has been appropriately named, 'Masters of Mash' and it was great showing Ruth and her team around our farm; just in time for our Cauliflower harvest! Tune in to get an insight into our six-generation family farm history and what plans we have in-store for the future of Mash Direct.
We know it's early and if you happen to snooze through the morning broadcast, you can catch up on BBC iPlayer.
Click here to listen to the show at more social hours.