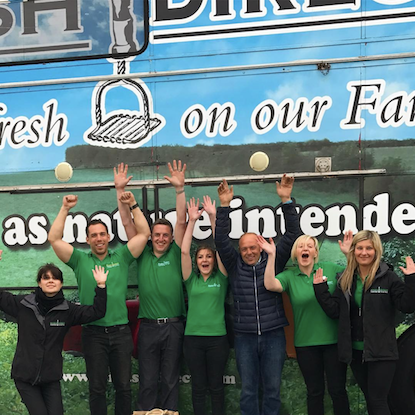 Our Mash Team had another fantastic year at the Balmoral Show 2017! With over 100,000 visitors attending the extended 4 day show, our Mash team sampled more of our farm fresh vegetables than ever before.
At this years show we also got the chance to launch our new mascot, 'Maris the Mashcot'! Our friendly red tractor took the show by storm, competiting in the annual mascot race and even being jumped by a quad!
To see some of the highlights from this years Balmoral Show check out our video, click here.