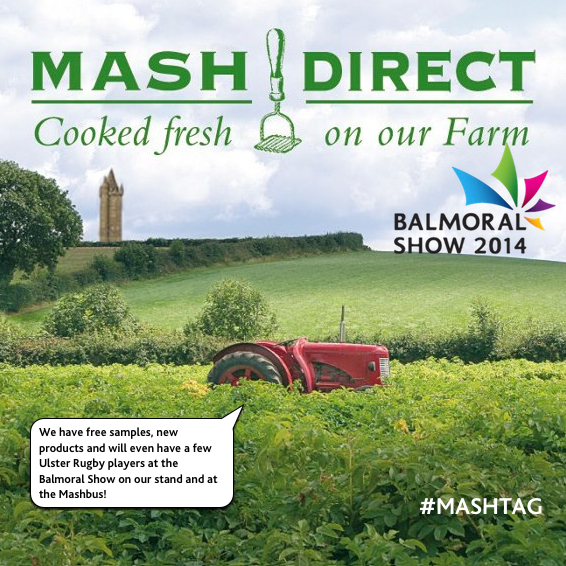 We are handing out free samples and launching a new range at the Balmoral Show this year!
Come along to our stand at the NI Food Pavilion for some free samples of our Vegetable Burgers or pop over to the Mashbus for the chance to meet some Ulster Rugby players.
The Balmoral Show in partnership is Ireland's largest Agricultural and Food Show that entertains the whole family.  The 146th Show will offer its usual extravaganza of colour, competition and showmanship along with daily displays of pedigree horses, ponies, cattle, sheep, poultry, pigs and goats at Balmoral Park.