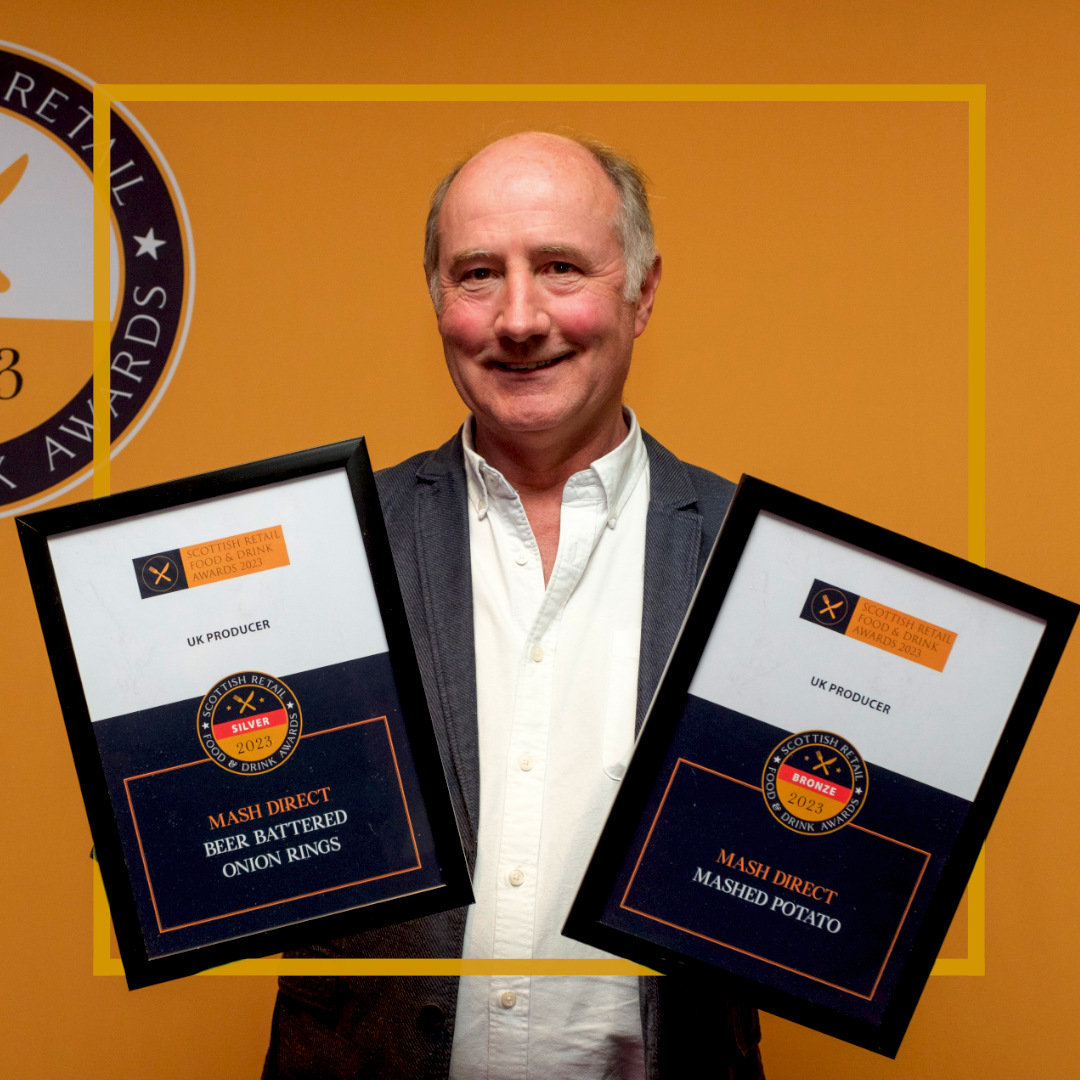 On Thursday, our very own Lee Mackie from the Mash Direct Sales team had the honour of attending the prestigious Scottish Retail Food & Drink Awards 2023 in Glasgow. We are thrilled to announce that we were awarded a Bronze in the UK Producer category for our exceptional Mashed Potato, and our Beer Battered Onion Rings secured an impressive Silver!
The Scottish Retail Food and Drinks Awards is a recently established event, inaugurated in 2020 to celebrate the best of the best products, brands, and groundbreaking innovations available in Scottish retail stores. A staggering ninety top-notch food and drink products were shortlisted and went through an intense month-long period of rigorous judging by a panel of 40 expert judges from various disciplines. We are profoundly honoured to be recognised alongside the industry's finest.
Join us in celebrating this monumental achievement, and experience our award-winning Mashed Potato and Beer Battered Onion Rings for yourself! We are deeply grateful for your continued support and eagerly look forward to bringing you even more tasty offerings in the future.