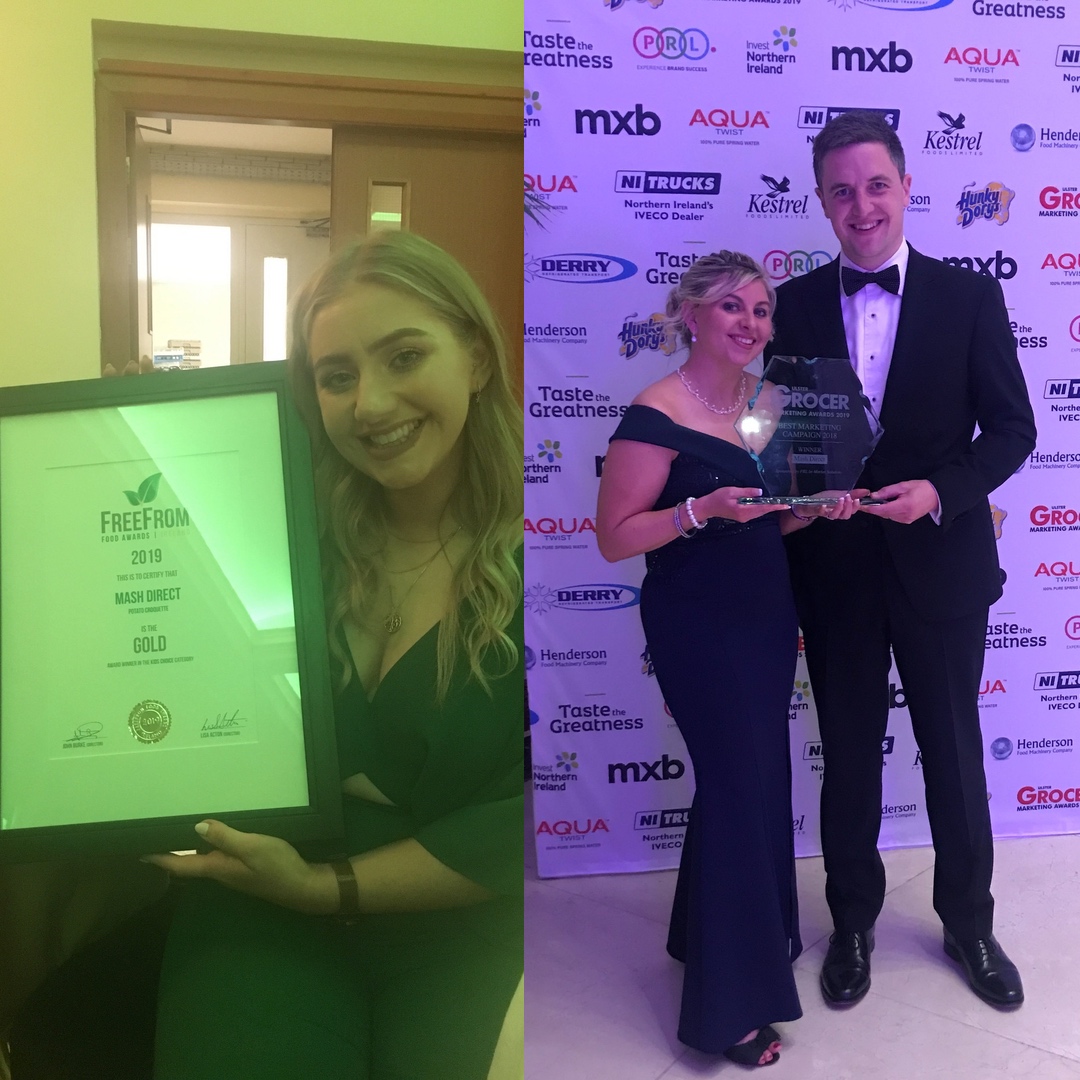 It's been an award winning week for the team! We brought home prizes at both the Ulster Grocer Marketing Awards and the Free From Ireland Awards.
We are excited to announce that we have been awarded joint Best Marketing Campaign for our Peter Rabbit Campaign, at the annual Ulster Grocer Marketing Awards. We shared the stage with the team from Hovis for their marketing campaign which launched their new Ormo Range of Potato Farls - made using our signature Mashed Potato and Champ.
We were delighted to team up with Sony Pictures for this campaign as Peter Rabbit made his hop to the big screen last Spring. Our campaign included press, TV, radio, outdoor, PR, website, leaflet, digital and SMS activity with the aim of encouraging families to engage in healthy eating while giving them the chance to win prizes including a "Grow your own Plant" kit and a luxury holiday to a family farmhouse in France.
Meanwhile at the Free From Ireland Awards, Anne picked up 3 awards for the team. In the Ready to Cook section, our Beer Battered Onion Rings won Gold, and our Crispy Vegetable Bakes won Bronze. Our Potato Croquettes also won Gold in the Kids Choice category.
Jack Hamilton, COO, highlighted "Winning these awards is a testament to the hard work our whole team puts in year after year to master the taste of our products, from farm, to kitchen, to marketing . It's a great achievement for all on the Farm!"
Click here for more information on the Ulster Grocer and Free From Ireland Awards.