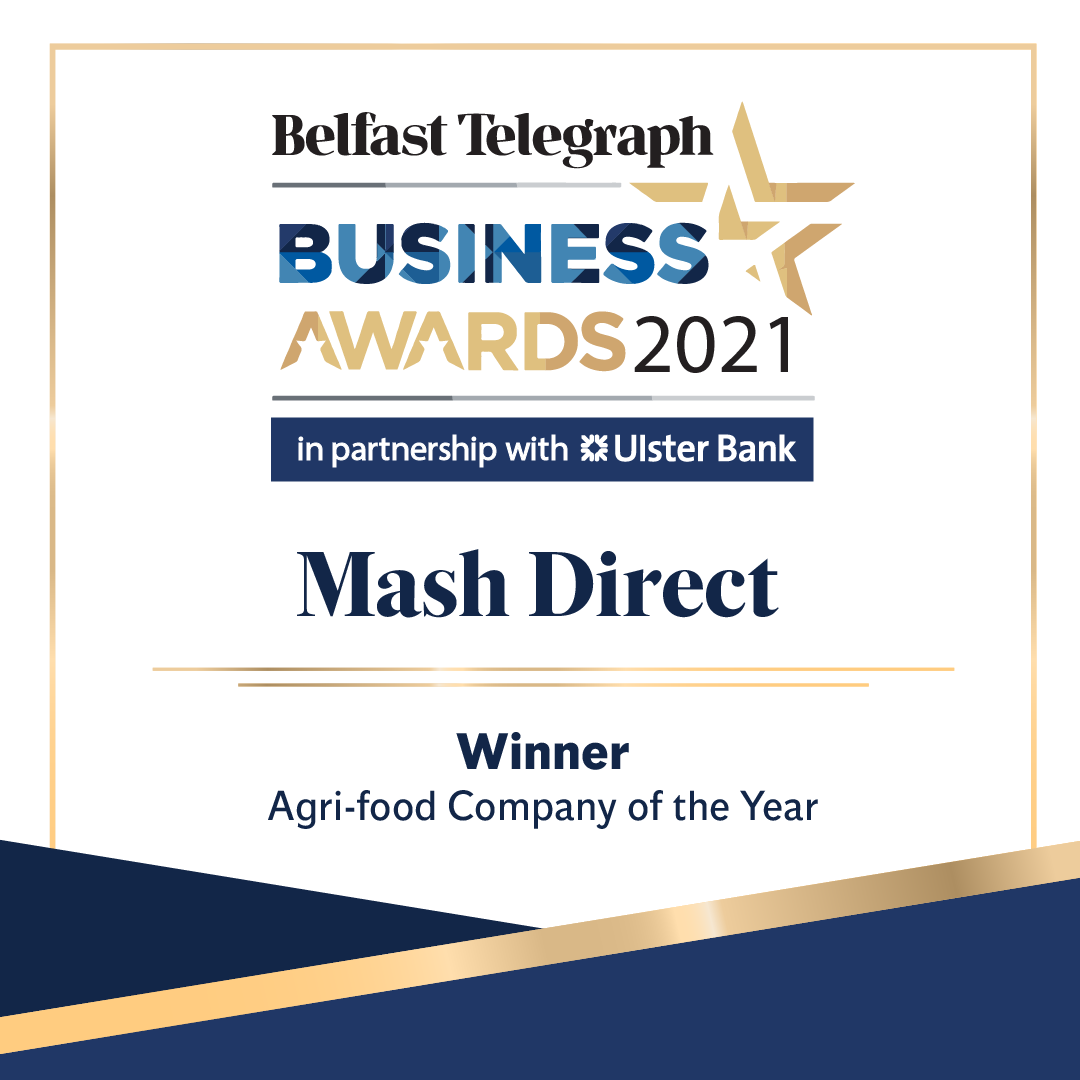 The winners of the 2021 Belfast Telegraph Business Awards have been revealed and we're proud to say that Mash Direct has won Agri-Food Company of the Year!
The awards are the longest-established event of their kind in Northern Ireland, and now in their 20th year received a record amount of entries across their 14 categories.
Jack Hamilton, CEO, said, "Of course it's always an honour to be nominated, but we're thrilled to have won this award and have the judges recognise our hard work - particularly given the challenges of the past year."
For more information on the awards and other winning entries go to the Belfast Telegraph website.