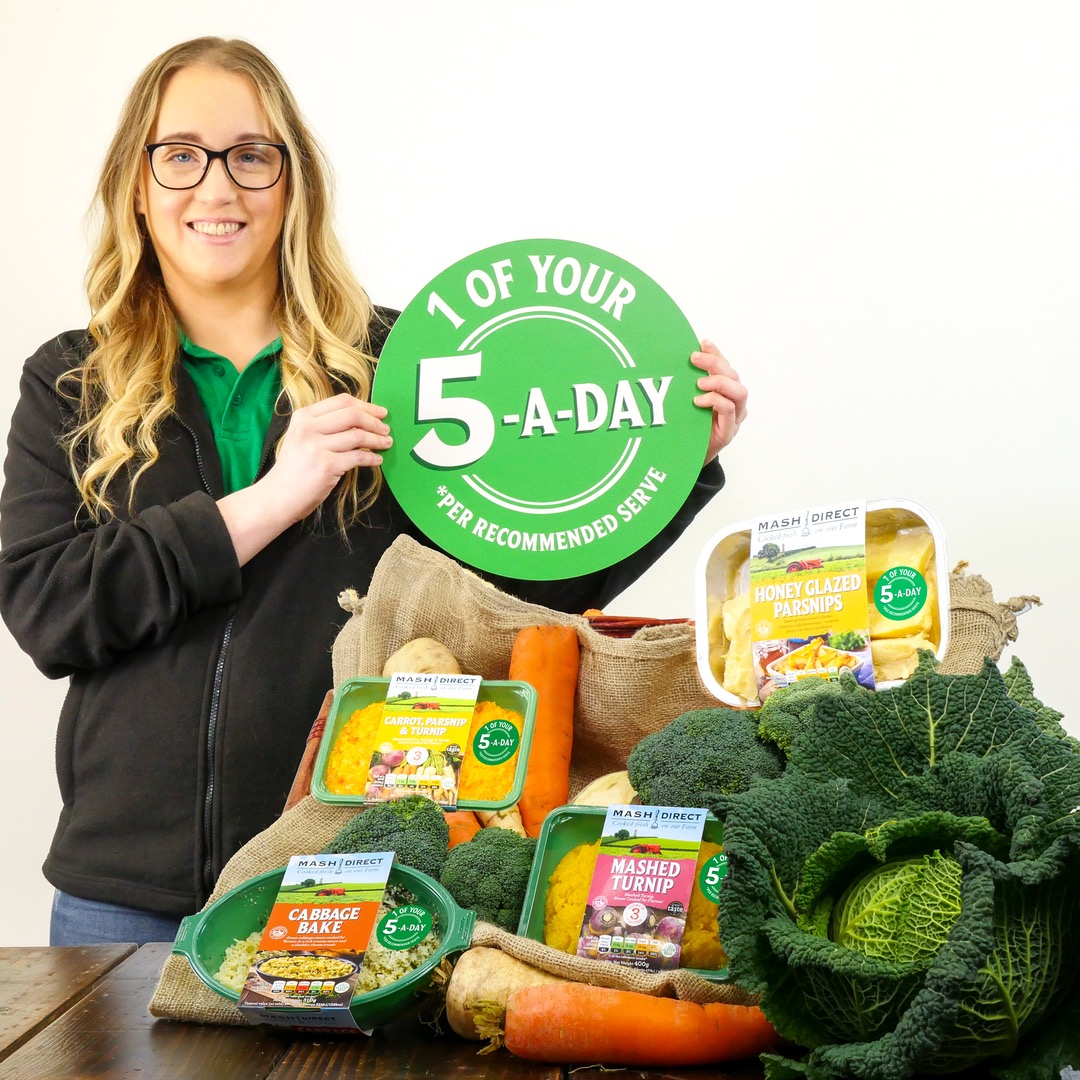 We're challenging you to join in our 5 By 5 Veg Challenge, by eating 5 portions of Vegetables a day, for 5 days!
At Mash Direct our philosophy is healthy food, made easy - we know how important it is to incorporate veggies in your diet to stay healthy and that's why we have created this fantastic initiative and competition to inspire our followers!
Eating five portions of fruit and veg a day has a multitude of benefits including good digestion, balanced diet and reduced risk of heart disease, stroke and cancer. A range of our products count towards your 5-a-day including; Carrot & Parsnip, Mashed Turnip, Carrot, Parsnip & Turnip, Broccoli with a Cheese Sauce and Cabbage Bake.
Keep an eye out for on social media as some of our favourite foodie influencers will be sharing their healthy dinner creations using these products - the perfect inspiration to help you ace this challenge!
If you wish to take part, you could be in with the chance of winning a weeks supply of our tasty Vegetable Dishes! To enter, simply tag us in your pictures on social media, and use #5by5veg.
Good luck!