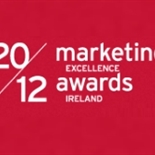 Mash Direct has been shortlisted for three Chartered Institute of Marketing (CIM) Excellence Awards in Ireland this year.
The CIM Marketing Excellence Awards recognise companies who have excelled in their field over the last 12 months.
From a record number of entries, Mash Direct has been shortlisted in Best Marketing & Sales (Food & Drink Sector), Best Sales Campaign (Small / Medium Company) and Best Brand Development Campaign (Medium Company).
Speaking about the awards, Tracy Hamilton said, "Being nominated in three categories at such prestigious awards is fabulous achievement for our marketing team and the whole company. We have a small but dedicated marketing department who have helped establish the Mash Direct brand with consumers and are working hard to help us expand into new markets across the UK and Ireland."
The awards will be presented at a gala dinner at Titanic Belfast on Wednesday 7th November.