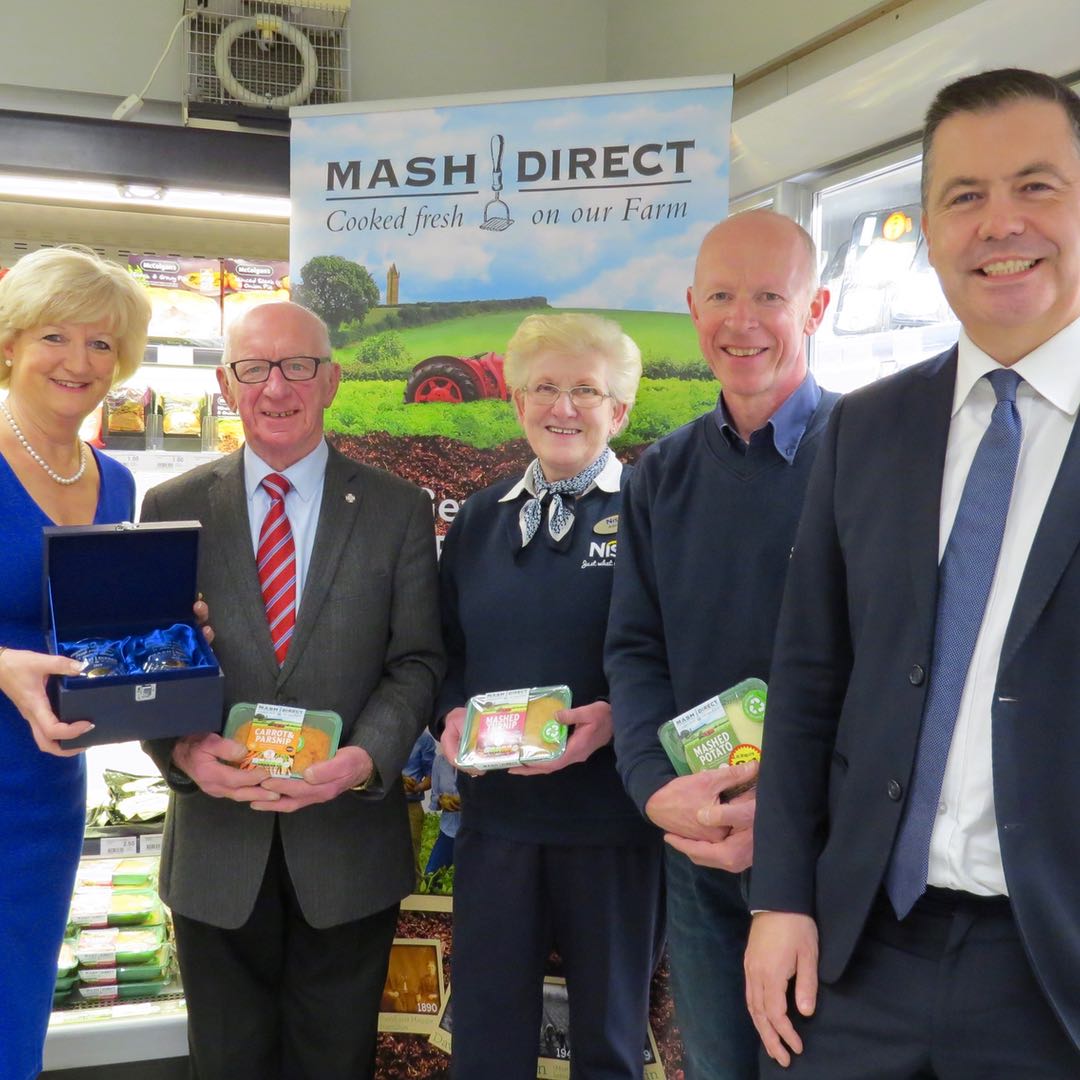 It's a special year for the team at Mash Direct as we celebrated 15 years of business on Friday. From the initial dream of making traditional 'Ulster' Champ for convenience in 2004, the Hamilton family have grown Mash Direct into a national household brand producing over 50 vegetable and potato side dishes.
We started selling our products in St. George's Market in 2004 but as popularity for our range increased, we gained interest from a few local supermarket stores and started selling from our vans across Northern Ireland.
Maguire's Nisa in Killyleagh, who have been operating their family business for 43 years were one of our first customers from the van sales. After supplying them for 15 years now, we presented the Maguire family with a personalised gift to show our gratitude for the long lasting support and loyalty we have received.
Brand Director Tracy Hamilton said; "We are very grateful for the continued support from the Maguire's who had faith in our company from day one. It was great to present them with a gift and chat about the history of both of our businesses and how far we have come."
Photo credit: Tracy Hamilton, Brand Director, Mash Direct, Winston Maguire, Owner of Nisa Killyleagh, Adinah Maguire, Errol Maguire and Glyn Roberts, Retail NI.