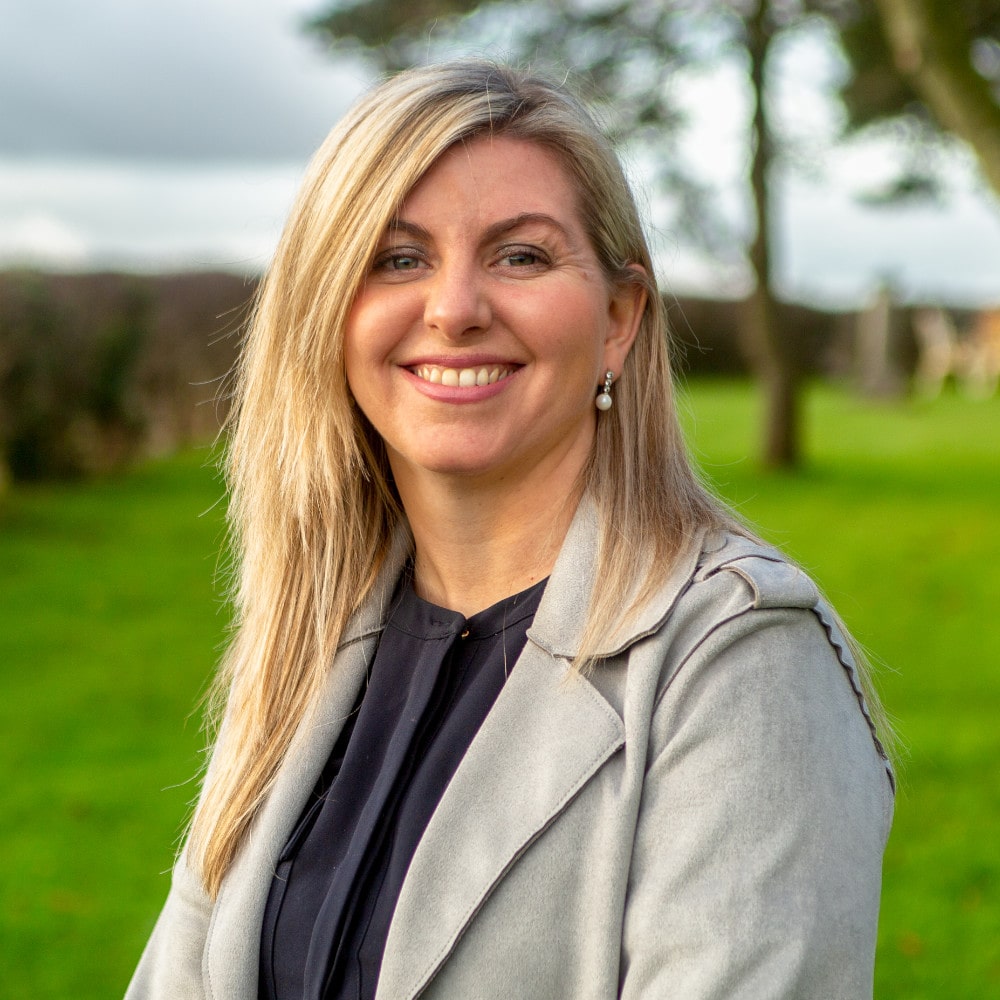 This week marks 14 years at Mash Direct for Head of Marketing Clare Forster, who joined us here on the farm as a work placement student in 2009! We caught up with Clare to ask her a couple of questions!
How did you join us here at Mash Direct?
I graduated from the University of Ulster with a BSc Hons Marketing Degree. During my degree, I developed a passion for the agri-food sector and undertook a 17-week work placement with Mash Direct as part of a graduate management scheme.
After completing my work placement with Mash Direct, Martin and Tracy offered me a full-time position as a Sales and Marketing Assistant, which led to managing national retailer accounts and gaining our first national listing in the UK.
Tell us about your role and how you managed to become the head of Marketing?
My roles and responsibilities have evolved over the last fourteen years. It has been a very exciting and rewarding journey.
In 2012, I diversified into a marketing-focused role and took up the position as Marketing Executive. In 2016, I was promoted to Head of Marketing. I oversee all operations of the marketing department, ensuring we support business growth and development whilst executing our brand story nationally. I am responsible for delivering and implementing the marketing, digital and communications strategies for the Mash Direct brand.
Working within both a commercial and marketing discipline has allowed me to understand how important it is for sales and marketing departments to support each other to drive business growth.
What's the most significant change you've seen here on the farm?
It is incredible seeing the farm diversify over the last 14 years. I have watched the business grow from a small farming enterprise into an award-winning national household brand throughout the UK and Ireland.
You have been involved in a lot of crazy marketing campaigns from April fools Carrot Tan to Peter Rabbit - What has been your favourite project from your time here at Mash Direct?
Oh, that is a difficult one to answer there have been so many crazy marketing campaigns. There are a few, Belfast City Marathon title sponsorship 2022, the UK Bus Tour at Big Festival and Tough Mudder, bringing Culchie Life to the City and working with the Food Busker.
I hate to say it, but my favourite marketing campaign was delivering our Peter Rabbit campaign. We knew this partnership would be fun, quirky, and innovative when we teamed up with Sony for the launch of the Peter Rabbit movie.  With Peter's love for carrots, this campaign allowed us to educate families about our range of healthy, convenient vegetable accompaniments. It was an extremely successful campaign and an amazing opportunity to work with Sony Ireland, UK and USA. We had our own personal screening of the Peter Rabbit movie.
What is the most difficult challenge you've experienced throughout your time here at Mash Direct?
 I think the global pandemic was the most challenging period for me. It was difficult not being in the office, socialising with the team and bouncing creative ideas of one another. It was also challenging training a new member of staff online.
What advice would you provide to someone interested in Marketing?
I have three pieces of advice:
- Have fun, and don't worry if a campaign fails, marketing is all about trying new things, being creative, being disruptive and thinking outside the box. It is a very rewarding and diverse role!
- Believe in yourself and have the confidence to take risks.
- Continue to upskill and keep up to date with emerging trends, this is important as digital platforms evolve.
Final Question and, most importantly! What is your favourite Mash Direct Product?
My favourite product is Champ, followed by our award-winning Beer Battered Chips.